THE ULTIMATE WEDDING DRESS EXPERIENCE
We create custom design wedding dresses, inspired by you, with experienced
Designer Niamh Lynch
Bespoke bridal offers the ultimate wedding dress experience in high end bridal wear that is custom made-to-measure. using couture techniques and limited edition cloths, specialising in bespoke designs that can transform from day to night…giving your look added versatility and the wow factor!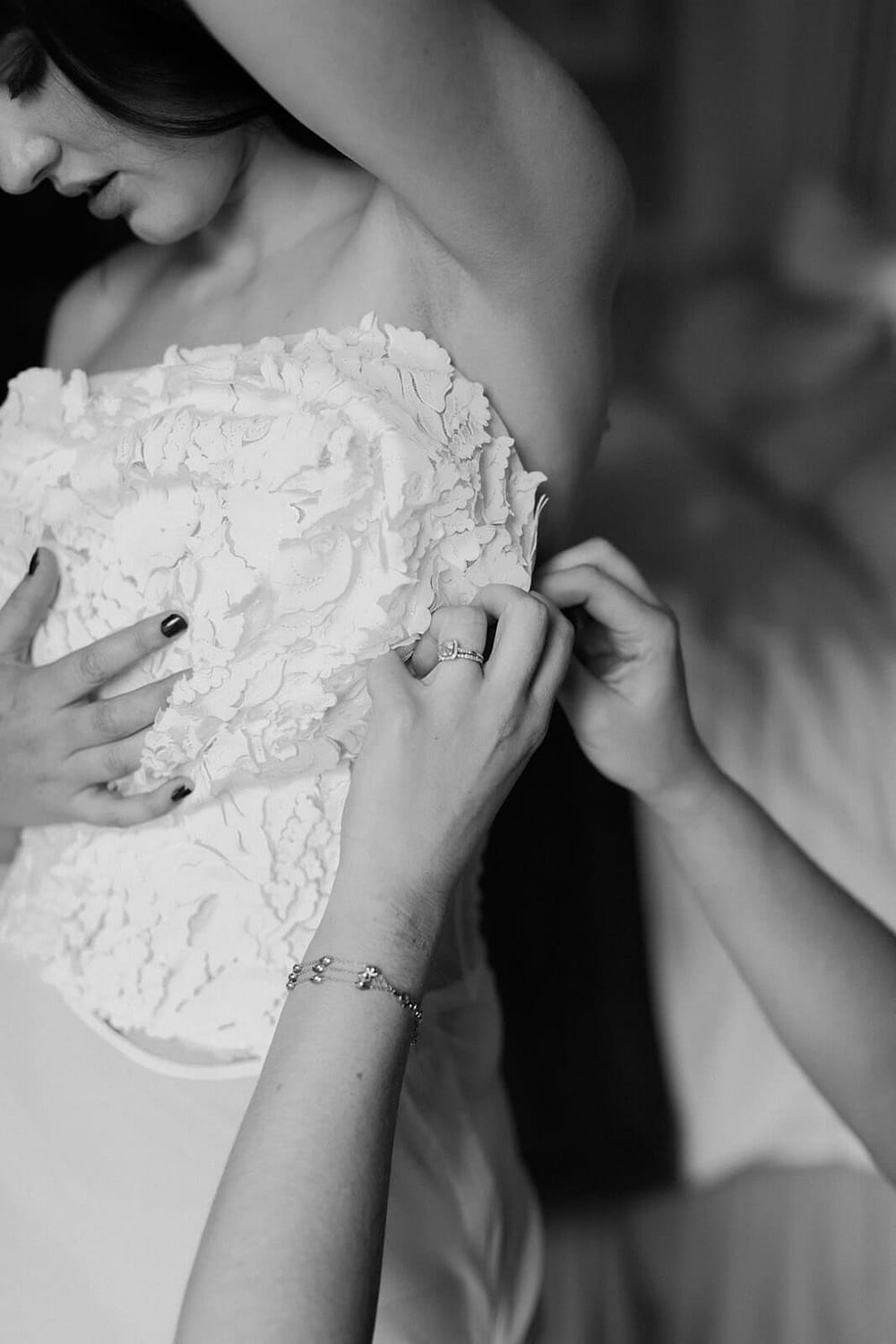 See a selection of our designs
Whether it be a lace, fitted, ballgown or boho style wedding dress - We do it all!
I would 100% recommend Niamh Lynch to anyone who is looking for a stunning dress that is unique, custom-made or if you're struggling to find your perfect dress in the shops.
I couldn't have asked for more from my experience with Bespoke Bridal. Over email, I explained what I had envisaged for my day. On our first appointment, Niamh had a mood board ready for me which fully encompassed everything I was looking for. Niamh's vision and talent is so impressive, not to mention her compassion for brides getting married during covid. Getting my outfit made with Niamh will be an experience I never forget as it is so special to me. The end product was more beautiful than I could ever have imagined! Thank you, Niamh
10/10 for everything!! Can not recommend Niamh enough for all her fabulous ideas and designs. Such a lovely girl that made me feel really content trusting her with such an important part of my special day.
My wedding dress experience with Bespoke Bridal was by far the best part of planning my wedding day... I can safely say, that this couldn't have been farther from the truth when I came across Bespoke Bridal, who were recommended by OneFab day as a new wedding designer service to watch out for.
Create Your Bespoke Wedding Dresses
Inspired by your favorite fashion icon!
Want to get latest bridal tips & tricks?
Get styling tips for you and your wedding from industry experienced award winning designer. 
16 Marlay Park Courtyard, Grange Road, Dublin South
Ph:01-5674189
Hours: Mon-Sat  10am – 6pm
Wedding Dress Most frequently questions and answers